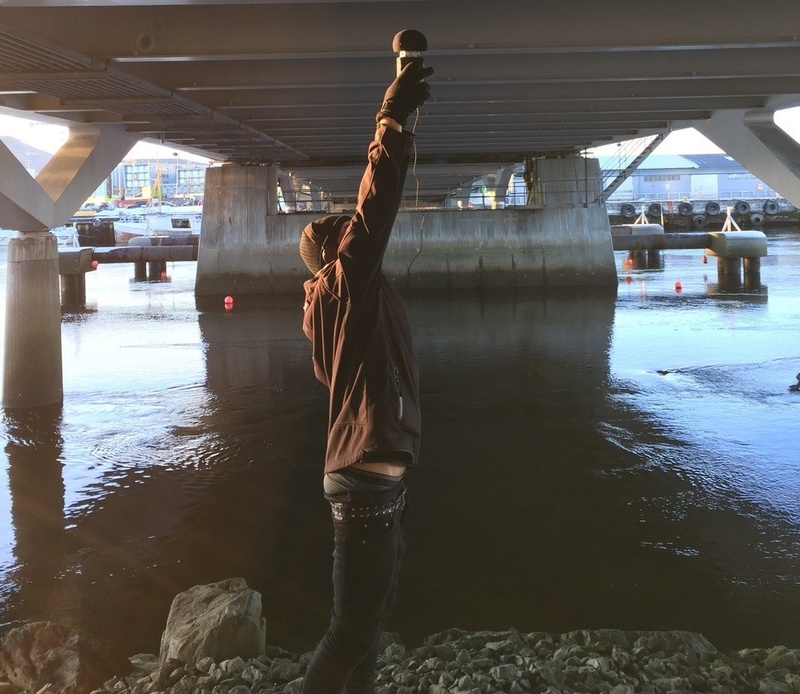 You are kindly invited to attend a three-day-long Space Academy workshop, facilitated by artists Jan St. Werner and Michael Akstaller. This workshop launches our new series of projects exploring sound and sound art.
The participants of this hybrid seminar & workshop will be introduced to artistic concepts of how to work with sound as a non-hierarchical mode for alternative reality conceptions. The workshop is not about music production but a different sensing of spatial dynamics through sound. We will engage in listening sessions, initiate field recording trips, develop strategies of collective performing and reflect on practice and theory. The workshop aims at experience without neglecting critical reflection and conceptual framing.
Participants in this hybrid seminar & workshop will be guided through a process of collaborative research and critical and creative production, with two days of instruction culminating in a public event. A fundamental orientation for these collaborative efforts will be that "everyone does everything" on the understanding that the most fruitful collaborations occur when individuals are able to gain practical experience of every relevant mode of production. Readings, viewings, and listenings will be assigned both prior to and during the workshop, and they will provide artistic and theoretical reference points for our work and discussions.
Akstaller and St. Werner look forward to working with individuals with diverse skills representing a broad range of disciplinary backgrounds, and encourage people to apply who have experience in fields such as sonic arts, sound studies, electronic and computer music, performance, dance, installation, art history, critical theory, and literature (particularly poetry and experimental writing practices).
Participants are asked to bring their own recording devices with monitor function and headphones.
---
The Space Academy follows its own principles of knowledge production via oral exchange and a non-hierarchical application of technology. Its research is based on dialogue. Knowledge acquisition follows the particularities of each given topic. There are no standards or written rules of how to navigate other than dialogical exchange which will be documented in various media. Each new member joins on the basis of trust of previous members. Members extend and verify the navigational perspectives of the Space Academy and are therefore navigators.
A main concern of the space academy is the orientation through space via sound. Sound is defined as a quest itself: a phenomenon of continuous sending and receiving, of activation and interpretation. the academy has no local center. It moves. Everyone who contributes knowledge navigates. The academy starts with one collectively framed question which continuously generates new perspectives while research is performed.
Jan St. Werner is a founding member of the music group Mouse on Mars and releases solo work on his own Fiepblatter Catalogue. St. Werner has been a visiting lecturer at MIT's Program in Art, Culture and Technology (ACT) and served as Professor for Interactive Art and Dynamic Acoustic Research at the Academies of Fine Arts Nuremberg and Munich.
Michael Akstaller studied at the Academy of Fine Arts Nuremberg, at the HfG Karlsruhe and civil engineering at the Nuremberg University of Technology. His research focus are spatial perception via directed sound sources in sound installations, interactions between hydrodynamics and morphological processes in fluids and pure acoustic phenomena. Together with Jan St. Werner, he initiated the Class for Dynamic Acoustic Research at AdBK Nuremberg, which is now operating as an independent artist collective.
---
Schedule
25 and 26 April 2022
11.00–13.00
14.00–16.00
28 April 2022
11.00–13.00
14.00–20.00: Public presentation
The workshop will be held in English.
Tickets
The workshop is free of charge. Registration required. Apply at info@cukrarna.art.