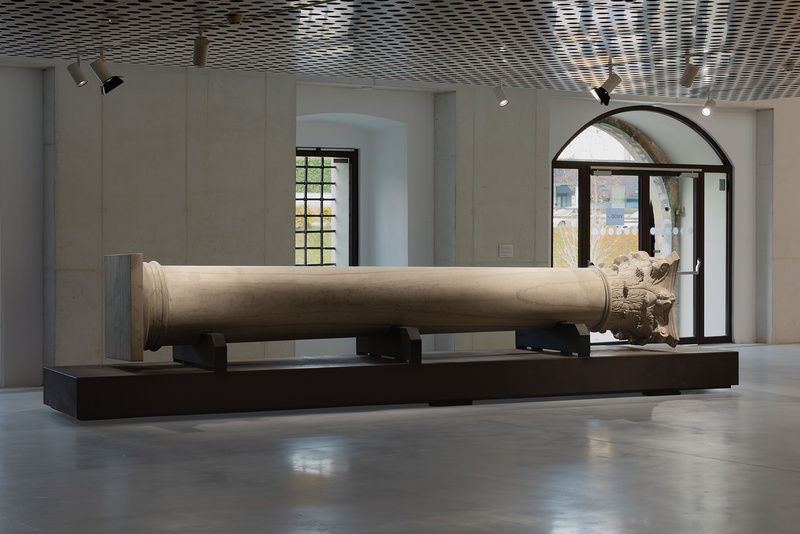 Adrian Paci will present his creative practice from his oldest, internationally established and now canonical works, to his most recent production. The lecture, which will be held in English, will be followed by a conversation between the artist and the curator, Alenka Gregorič.
The artist's practice, which includes video, installation, performance, painting, photography and sculpture, represents one of the paradoxes of human intelligence, which is to be aware of reality through unreality. Although he is usually inspired by themes and stories from his daily life, he often addresses a broader reality. In this way, he allows stories that deal with existential and social issues, such as migration, loss, emigration, globalisation, nostalgia and memory, to flow towards fiction with a poetic narrative current.
Adrian Paci, whose project The Column is part of the exhibition The Wonderfulness of Memory, deals with the radical political upheavals in Albania and his own experience of the socio-political circumstances that forced him to move to Italy. Through his art projects, in which the intertwining of the private and the public can be perceived, he explores the circumstances in which we live, the influence of borders on the formation of identity and highlights the interconnectedness of our lives.
The artist's works have been presented at major international contemporary art exhibitions and platforms, including the Venice Biennale in 1999, where he represented Albania, MoMa PS1 in New York, Moderna Museet in Stockholm, Kunstverein in Hannover, Tel Aviv Centre for Contemporary Art, Bloomberg Space in London and Kunsthaus Zürich. He has participated in numerous group exhibitions, including at Tate Modern, London (2008) and Maxxi, Rome (2011), and his work has been shown at Manifesta 3 in Ljubljana (2000), Venice Biennale (2005), Lyon Biennale and Havana Biennial (2011). Adrian Paci is a lecturer in Fine Art at the La Nuova Accademia delle Belle Arti in Milan. He is the founder of ART HOUSE Foundation in Shkodra, Albania.