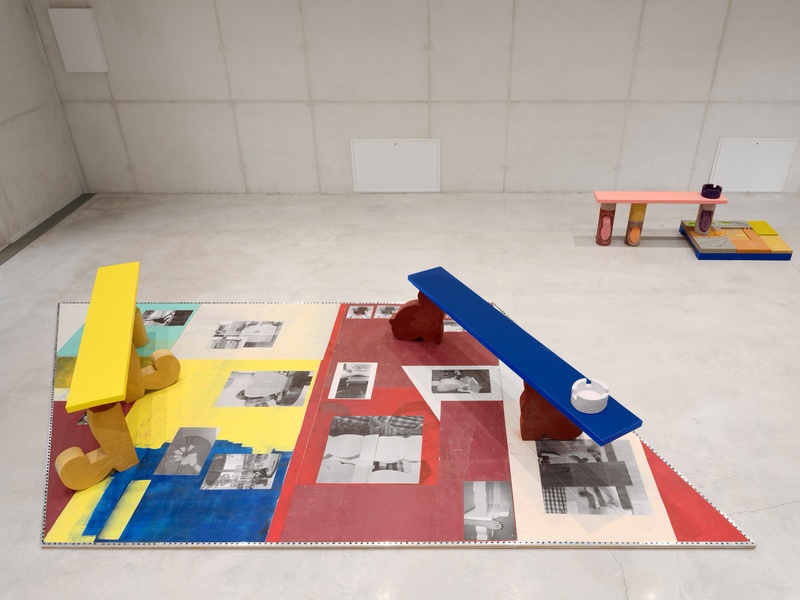 Intriguingly titled Wet Feet, the exhibition showcases the artist's recent works, carefully thought-out compositional wholes forming a metaphorical reflection on urban spaces intended as places for public gathering.
Maruša Sagadin's principal interest lies in exploring the main purpose of public areas – primarily conceived as places where people can meet and gather – and in transferring these practices and ideas to a gallery context. By so doing, the Vienna-based artist seeks to direct the viewer's attention to the need for cooperation, communication and dialogue within the community. Her Cukrarna exhibition is site-specific in that she has cleverly taken advantage of the fact that there is no charge for admittance to the ground floor gallery space to create sculptural tableaux that straddle the pedestrian zone along the Ljubljanica River and the inner courtyard on the other side of the building.
---
Maruši Sagadin will be joined on the guided tour by Alenka Gregorič, curator of the exhibition.
The guided tour will be held in Slovenian.