Collaboration
XR@ANIMATEKA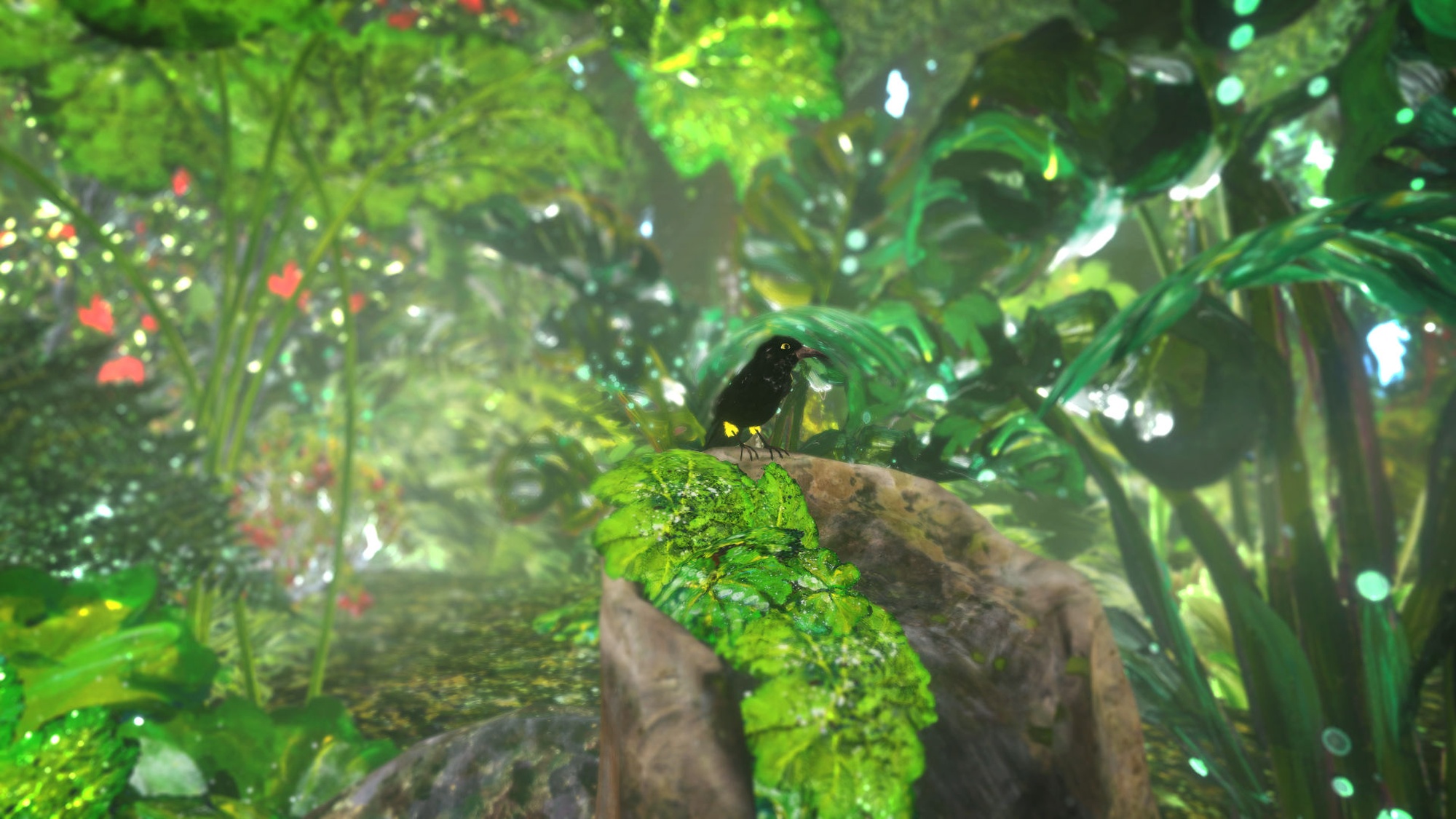 Exploring animation in other dimensions, this staple of Animateka festival returns in its 5th edition with an exhibit of carefully selected virtual reality projects by acclaimed animators that boast unique aesthetics and narratives as well as the ability to affect perception. In addition to the latest works by authors exploring new areas, the exhibit includes a VR retrospective by Michelle and Uri Kranot. Using immersive technologies, the award-winning duo combines animation with augmented reality.
Michelle & Uri Kranot: XR Retrospective
Nothing Happens (Denmark, France, 2017) is a cinematic VR experience which questions the role of the spectator by inviting the individual to participate in an event. VR allows us to choose our perspective, allows us to dwell on the details and absorb the unique atmosphere. The project explores a new kind of narrative, a new way of being in a painting, a work of art that is truly comprehensive and immersive. Nothing Happens offers a new way of looking. It is about spectatorship, about watching and being watched. It is about being present.
Songbird (Denmark, France, UK, 2018)
A commission and collaboration with The Guardian Virtual Reality team, Songbird is a fairytale with a dark heart. You will be transported to the island of Kauai in 1984 and into a painted replica of a lush cloud forest filled with colourful birds. Here, you are invited to search for the last known ʻōʻō, an iconic black bird with yellow leg feathers and a beautiful song, a bird whose existence has been threatened to the point of extinction.
The Hangman at Home (Denmark, France, Canada, 2021) is an animated VR experience exploring themes surrounding acknowledgement and the awkward intimacy of humanness. Told in five interwoven stories; each situation presents a person, or persons in a delicate moment: fragile, playful, terrified, contemplated, confused, curious…
XR Projects
From the Main Square (Pedro Harres, Germany, 2022) is a compact portrait of social disruption. Encircling a central square, a new town emerges in all its diversity. A crossroad of stories, buildings, hopes, and conflicts. Social ties and cultures take root. People nurture sympathy and care for their equals, but also animosity towards those who are different. It doesn't take long for an "us versus them" atmosphere to take over. From The Main Square is an interactive VR experience that invites the viewer to witness the rise and fall of a divided society. A civilization blossoms, with all its contradictions, only to become a danger to itself.
Cosmogonic (Paweł Szarzyński, Poland, 2022) is the first VR experience inspired by the Polish science-fiction writer Stanisław Lem — known for investigating humanity and social justice through visions of faraway planets and mechanical beings. In Cosmogonic, we travel into the memories of the title character, a once-great robot engineer, to visit the planet of Actinuria.
Midnight Story (Antonin Niclass, UK, 2022) is a 360 VR experience narrated by Miriam Margolyes. It includes interactive elements triggered by gazing and it uses painted canvas puppets shot in stop motion animation then put in a 3D digital set. The viewer meets different lonely characters in a coach station as they are waiting for the last coach. After each character, the next one is unlocked by looking at the sparking pigeon in the scene. The station reveals itself bit by bit until the viewer finds itself surrounded by all the characters. At that moment, the resident pigeons in the station will manage to create a moment of harmony between all the travellers.
I Horizon (Paul Bush, UK, 2022)
You will never touch me however far you travel.
Not a single step will bring you nearer,
yet each step diminishes you, even if you cannot see it…
For I am Horizon.
Swarm (Maarten Isaäk de Heer, Germany, 2022)
Swarming is a behavioural phenomenon to survive, but more than often, it is a prelude to extinction. Fly with the flock as they travel from Germany, over the Alps, to the Mediterranean Sea. Small birds migrating over exhausted and exploited landscapes. Robins, tits and sparrows do not usually migrate this far, but in a near future, they might. Swarm offers a bird's eye's view over landscapes of three-dimensional photocollages that show a part of Europe after climate change.
Opening hours
Tuesday to Sunday: 10.00–19.00