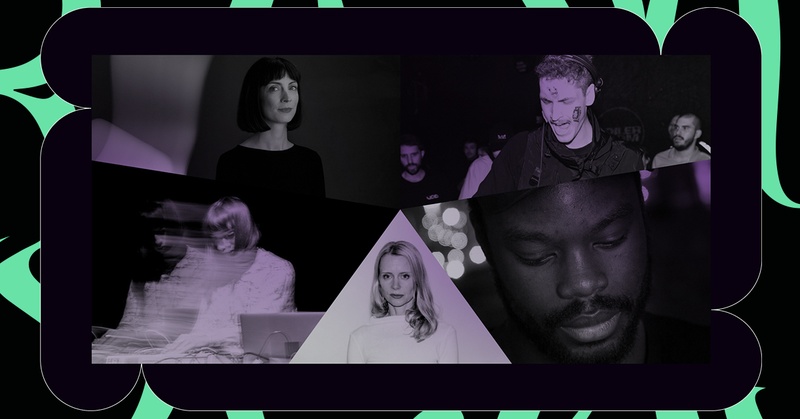 The third day of the 15th edition of the international festival of contemporary electronic music and transitory art SONICA 2023: Translocal Underground brings an evening dedicated to premieres.


18.00 — Aho Ssan, Aleksandra Bajde, Uršula Berlot & Isabella Forciniti, N/OBE: Talk with the artists
21.00 — Aleksandra Bajde, Uršula Berlot & Isabella Forciniti (SI/IT): Residency premiere
The trio consisting of musicians Aleksandra Bajde and Isabella Forciniti and visual artist Uršula Berlot will premiere their immersive performance commissioned by SONICA.
21.45 — Aho Ssan (FR)
The French experimental musician Aho Ssan, one of the foremost representatives of contemporary ambient music, will present his latest project 'Rhizomes', soon to be released on Nicolas Jaar's Other People label.
22.45 — N/OBE (HR): Monuments premiere
Young Croatian producer and art historian N/OBE will premiere his upcoming debut album 'Monuments', a sprawling chronicle of Yugoslavia's rise and fall reimagined through the visuals and semantics of its world-famous modernist monuments to the Partisan revolution.
---
Find more about the festival (19 ─ 22 April 2023) at www.sonica.si.
Colophon
Co-produced by MoTA - Museum of Transitory Art and MGML/Cukrarna Gallery.
The performances of Aho Sssan, Isabella Forciniti, Aleksandra Bajde and Uršula Berlot are supported by SHAPE+, which is funded by the European Union.