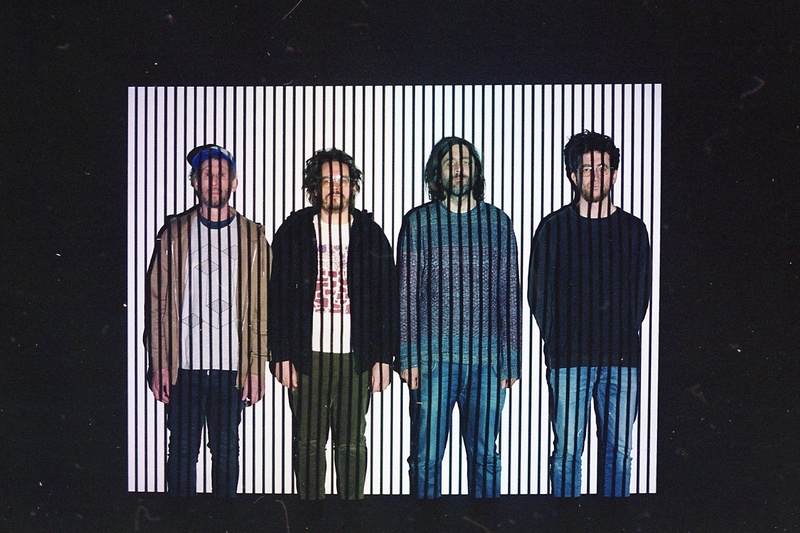 19.00—19.40
Floex Ensemble (Czech Republic)
Floex Ensemble is a chamber ensemble of the renowned clarinetist, composer and producer Tomáš Dvořák. He likes to experiment beyond linear musical scenarios, creating interactive multimedia projects and music for video games. He is the author of the soundtracks of cult indie games like Machinarium, Samorost II and III, Pilgrims and Shoulders of Giants, which gained him an international reputation. Recent releases include the soundtracks for the award-winning videogame Papetura and the feature-length political thriller Je Suis Karl. He is performing at MENT with a tailor-made ensemble consisting of local musicians. Including a violin, viola, cello, clarinet, bass clarinet, vibraphone and electronics, this unique formation will present selected compositions not only from Floex's discography but also various pieces from his soundtracks in neoclassical arrangements.
19.40—20.20
Miha Gantar Trio (Slovenia)
Sourcing ideas from the lineage of the visionaries of 20th-century music, the Miha Gantar trio describes itself as the next step in the development of the jazz trio format. Defined by its adventurous attitude to music-making, the group embraces the progressive ideals rooted in the history of jazz and modernism and seeks to push them forward, allowing new sonic realities to emerge with each performance. With a deeply personal approach to composition and sound, Gantar presents his vision of the trio of the future.
20.20—20.50
Luka Prinčič (Slovenia)
The veteran producer, sound designer, media artist and Kamizdat label head honcho has been active on the domestic electronic music scene since the mid 90s, specialising in computer music, electroacoustic and noise experiments, elaborated IDM beats, incidental music and AV performances. A prominent protagonist of the Slovenian electronic community, he has performed at many relevant festivals and venues in Europe and beyond and collaborated with numerous international and local artists. As part of Piano Day, he will present Algoforte, a research project of algorithmic composition using the player piano and digital signal processing. The live performance consists of a piano controlled via MIDI, two microphones, a sound amplification system and a laptop performer displaying the programming interface on a video projection screen. His compositions do not unfold in a prearranged sequence. They are composed live with the help of algorithms. Algoforte is based on childhood memories of the space under the grand piano.
20.50—21.30
iamyank (Hungary)
From electronica and ambient to classical music composition, iamyank always takes a new unexpected turn. This is reflected throughout his discography, from the early EPs to his latest recordings. He started 2021 with the rather singular album Una Notte, an improvised piano play that was followed by the live ensemble album Sarah. He then took a completely different, darkly post-metal turn, and recorded an album with his new trio All Machines Will Fail. To finish the year, his second solo album Láttam a jövőt meghalni (I've seen future dying), which he will present at MENT, was released in November. Immersive, heavy and heavenly.
21.30—22.15
PVA (United Kingdom)
South London band PVA's stunning debut BLUSH, released in October on Ninja Tune, consolidates the beating pulse of electronic music with the raw energy of a life-affirming gig. The 11 blistering tracks from the group are made from a formula of acid, disco, synths, the release of the dancefloor and queer-coded post-punk. Even in their earliest iterations, their existence beyond the confines of a traditional band set-up were clear. It was not unusual to be able to catch them twice in one night, at Brixton's Windmill and again in the early hours DJing at Deptford's Bunker.
22.20—23.00
Moveknowledgement (Slovenia)
One of the most critically acclaimed and stylistically unique domestic rock bands of the past two decades, Moveknowledgement made a statement in 2022 with their comeback album Lying Cobra, which marked a radical departure from their previous releases. Inspired by the psychedelic avantgarde of the late 60s, it is characterised by an excitingly multilayered, crystal clear production, subtle manipulations of analogue synths, caressing vocal polyphonies and slowly evolving arrangements that spiral you into hallucinatory states.