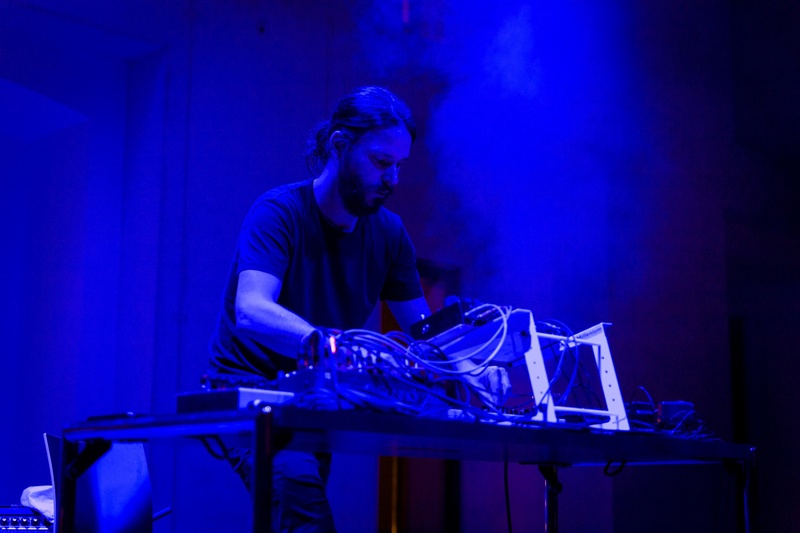 Sound Explicit je ciklus zvočnih eksperimentalnih dogodkov, ki predstavljajo širok žanrski razpon – od zvočnih raziskav in improvizirane glasbe do eksperimentalnih zvočnih projektov. Ciklus je Zavod P.A.R.A.S.I.T.E. zasnoval v letu 2003, da bi podprl neodvisno raziskovanje in kreativno ustvarjanje na področju sodobnih zvočnih umetnosti.
MONDAY, 12. 9. 2022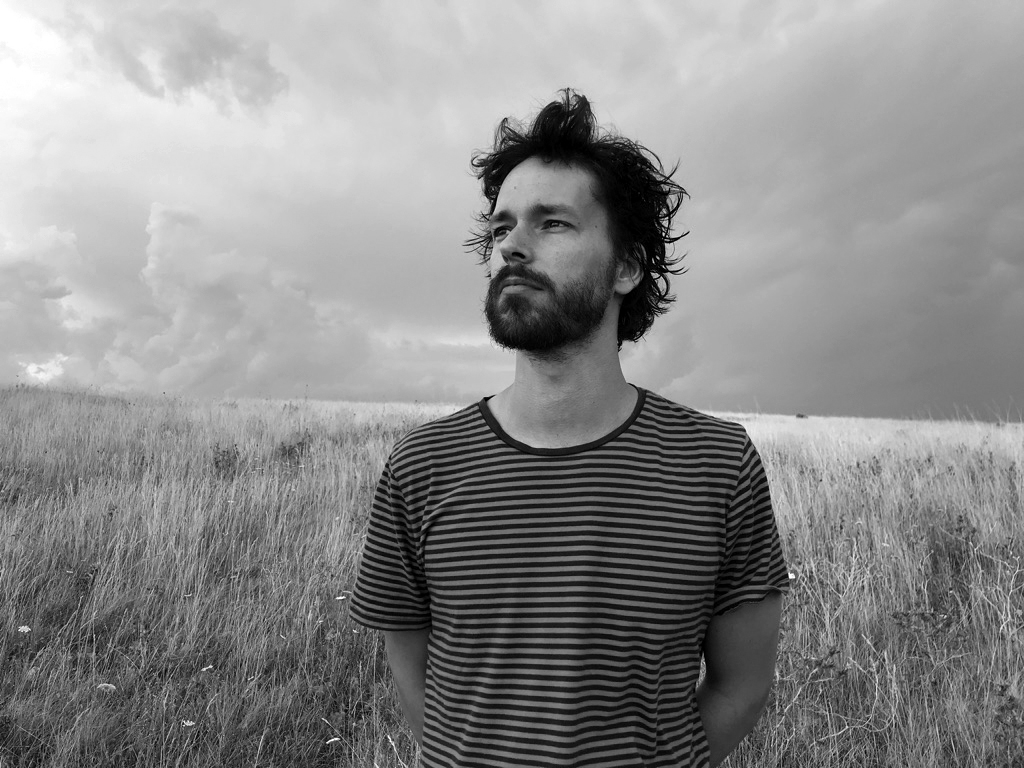 VITJA BALŽALORSKY (1986) is a guitarist from Ljubljana, music producer and program manager of the Ropotarnica series of solo concerts in the Škuc gallery. His musical expression ranges from jazz, electronics, harder alternative music genres, noise, to improvised and experimental music. He participated in the bands Balžalorsky/Drašler 3o, Kombo Zlatko Kaučič, Orkester bez meja, Buche 4 and Borghesia. In the last period, he was most active in the bands Carnaval, The B. Bees, Litošt and Olfamoštvo, and from the fall of 2017 he became a member of the band Laibach, with whom he regularly performs and creates within the collective. In 2015, he premiered his solo project at the 57th Jazz Festival Ljubljana, which was later released as an independent live album by the Zvočni Prepihi label.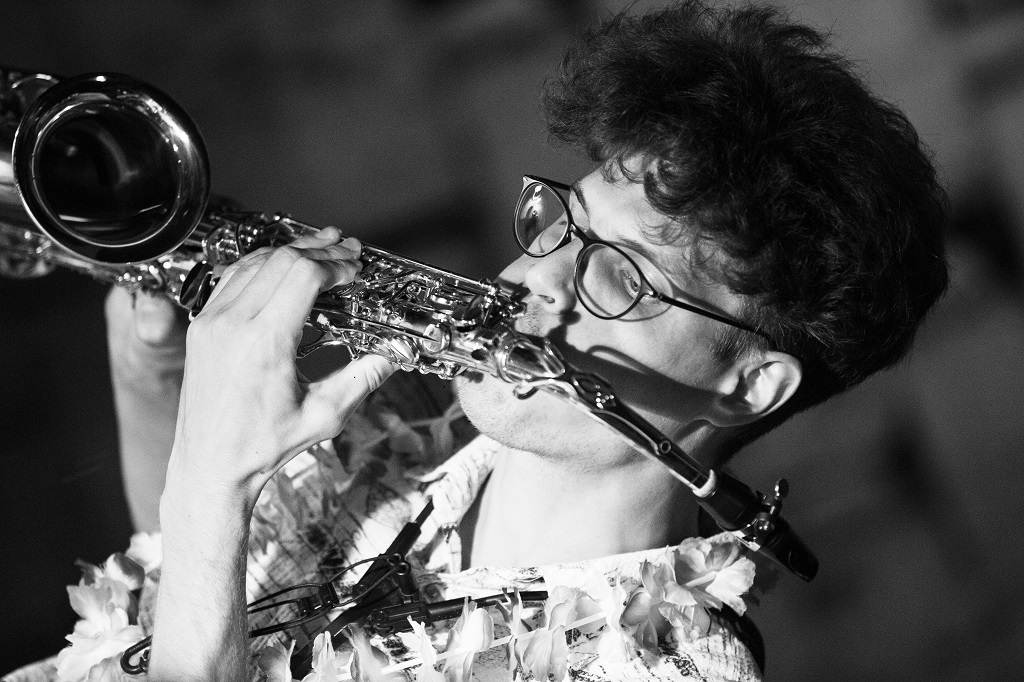 TILEN LEBAR (1993) is a saxophonist, composer, and improviser and one of those young musicians who go beyond their original role of interpreters, and instrumentalists. After finishing the Conservatory of Music and Ballet in Maribor, diploma and master's studies in saxophone in the class of Matjaž Drevenšek and Miha Rogina, advanced studies in the class of Raaf Hekkema and Lars Niederstrasser, he completed master's studies in composition at the Royal Conservatory in The Hague in the Netherlands in the classes of Petr Adriaansz, Cornelis de Bondt, and Guus Janssen. In Lebar's music, we can observe special attention to individual instrumental techniques and their color harmony, a thorough knowledge of the tradition of Western artificial music, and, at the same time, experimental currents. His works have been performed at festivals such as ISCM World Music Days, Gaudeamus Muzieweek, Leicht uber Linz, New Music Forum, ISC World Saxophone Congress, and Opera Forward Festival, among others.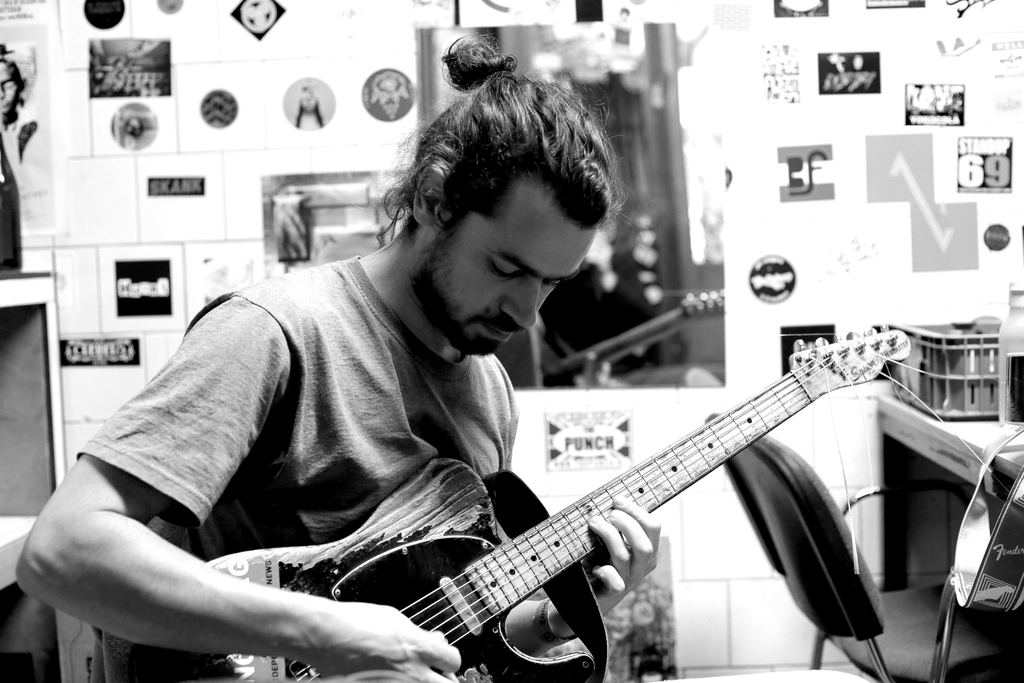 JASPER STADHOUDERS (1989) belongs to the younger generation of Dutch improvisers. Since arriving in Amsterdam, Jasper has exploded onto the international improvised music scene. His ability to perform difficult compositions, with an assured sense of rhythm and harmony, combined with his extremely physical and dynamic approach to improvising, has led him being one of the most sought after guitarists and electric bassists around.
He plays in bands such as PolyBand, Blood Cloud, Cactus Truck, Spinifex, Made to Break, Shelter, Balconies, played with many improvisers from around the world and toured extensively throughout Europe, North America, Russia, Ethiopia, India, Japan, Palestine, Mexico and Argentina. He can be heard on over 30 releases on labels such as Trost, Not Two, TryTone and Audiographic.
---
TUESDAY, 13. 9. 2022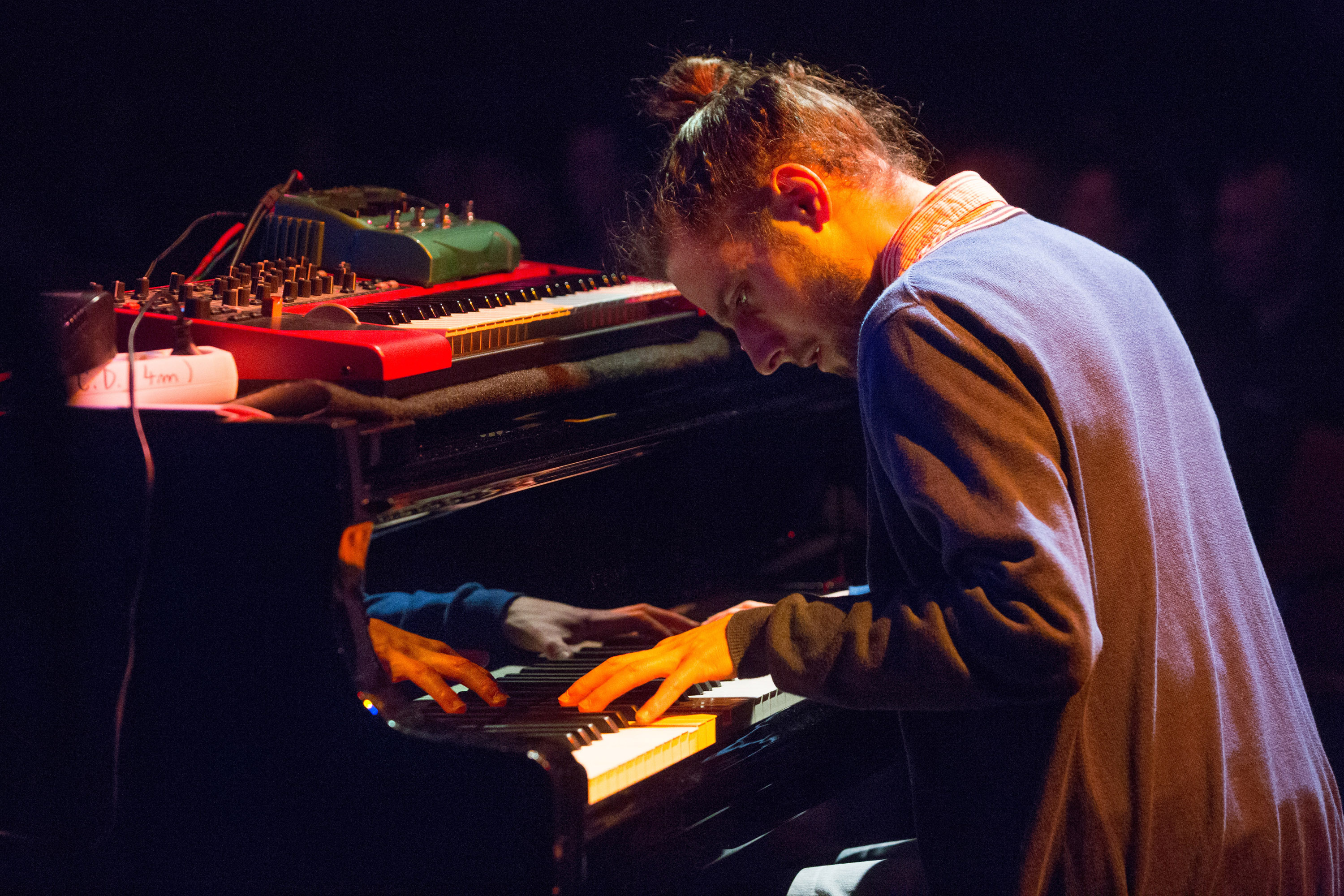 ROK ZALOKAR (1990) is a pianist and composer from Ljubljana. After years of studying and living in Rotterdam and Copenhagen, he is now an important actor in the Ljubljana jazz scene. In addition to his solo musical activities and leading his groups, he also curated a series of open session evenings called Impronedeljek in Kino Šiška. Since 2013, as (co)leader of bands, Rok has already released eleven albums with original music on the labels RTV ZKP, Celinka, ZARŠ, Kamizdat and Modigo. His work has not gone unnoticed, in addition to playing regularly at domestic and foreign festivals, he is the recipient of the Jazzon for the best composition and performance, as well as the international Erasmus Jazz Prize.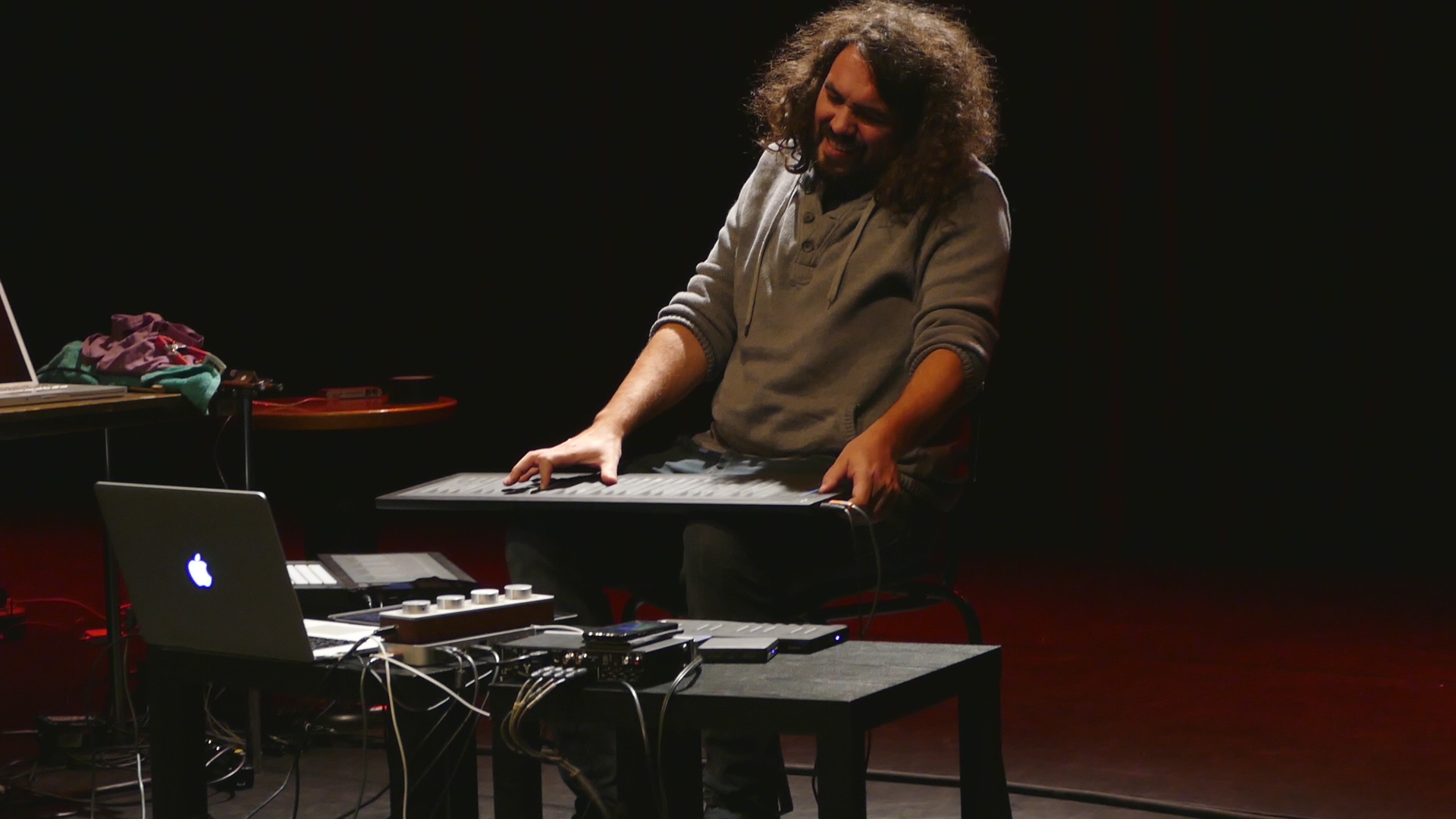 ANDREJ KOBAL (1981) works in many areas of musical creation, among which the design of custom-made electronic virtual instruments stands out the most. For sound design, he uses the music software environment Max MSP, with which he makes his own virtual instruments and thus creates unique sound creations. At Sound Explicit, he will present his creation "Granurise", a device that uses granular synthesis as a basis for sound design. This invention of his received a great international response, it was chosen among the ten best virtual synthesizers in 2020, and Andrej also presented it at the Harvard Music Department in the USA, among others.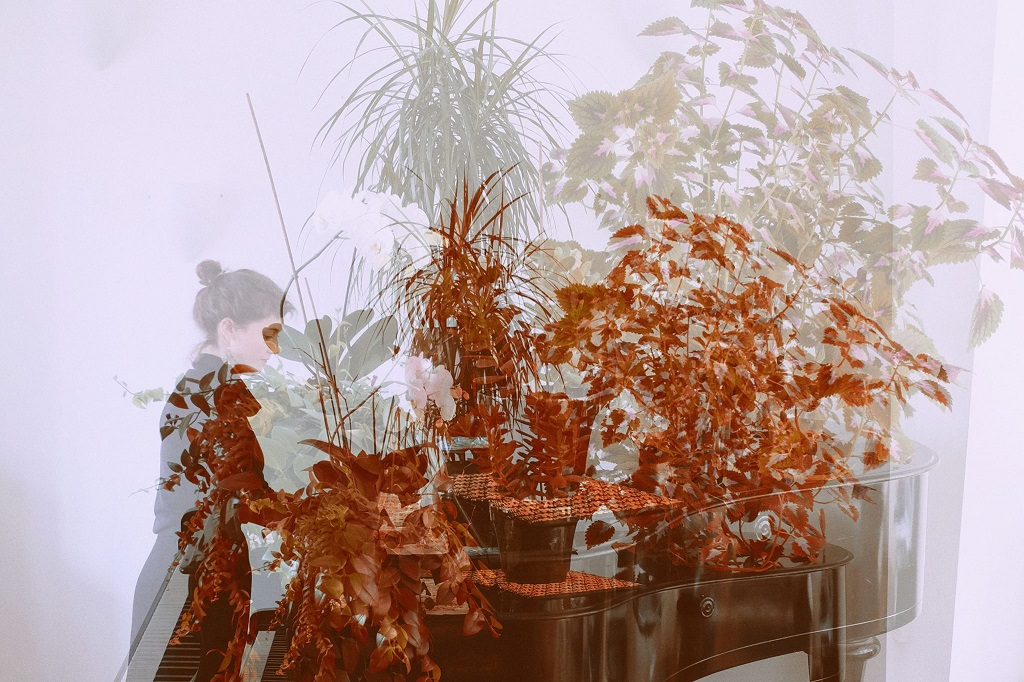 KAJA DRAKSLER (1987) is a Copenhagen-based Slovenian pianist and composer who has already made a name for herself with her debut album "The Lives of Many Others", released on Clean Feed in 2013, which received positive reviews from prestigious publications and paved the way for numerous collaborations. Kaja has already performed in Slovenia with her octet and her newer trio "Punkt, Vrt, Plastik" with bassist Peter Eldh and drummer Christian Lilinger, and at Sound Explicit she will present new music for solo piano focusing on microtonal possibilities.
---
WEDNESDAY, 14. 9. 2022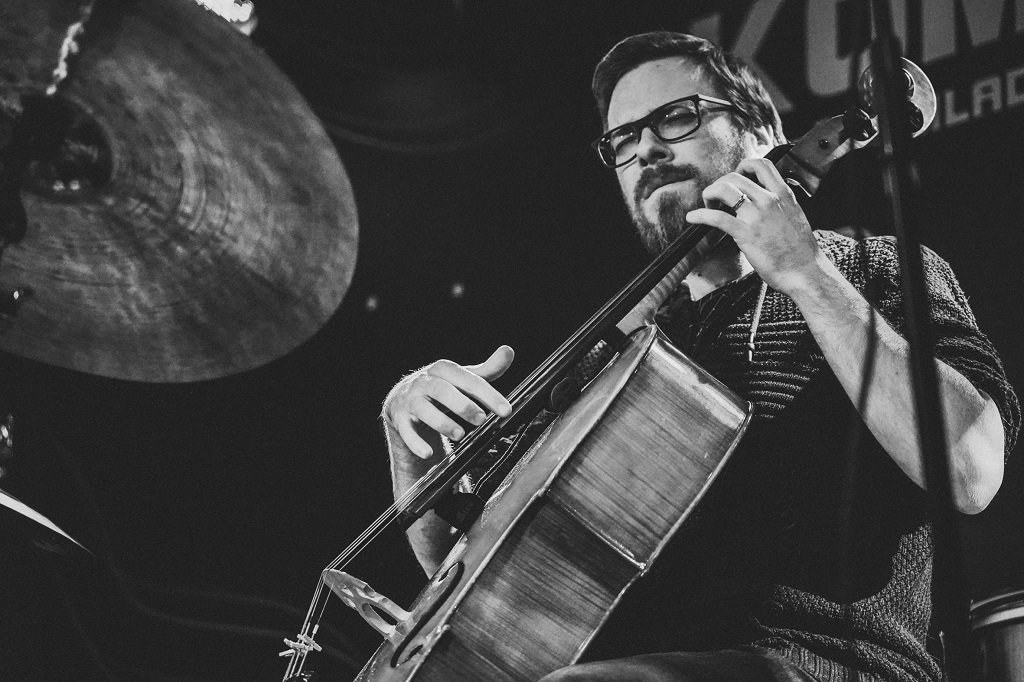 Continuously pushing the boundaries and fusing different art forms, Kristijan Krajnčan established himself as one of the most prolific and distinctive European artists of his generation. Virtuoso both on drums and violoncello, composer and filmmaker, he has long moved away from fitting into a single labeled drawer. On a constant exploration of new paradigms, his ambition is to weave ancient storytelling with modern creative techniques. The unique voice has earned him an international recognition with numerous awards in all fields of his work. As of 2022 he released four albums with the project Drumming Cellist: self-titled DrummingCellist (2017), where he arranged Bach's second cello suite and Arvo Part's Fratres for classical cello and solo drums; Abraxas (2019), consisting of original music inspired by worldly mythologies and the work of C. G. Jung; Floating Sand (2021), a collaboration with Big Band RTV Slovenia, conducted by his father Lojze Krajnčan; and the upcoming Zabučale Gore / The Mountains Roared (2022), where Slovenian folk music is re-imagined through the modern classical and improvisational concepts.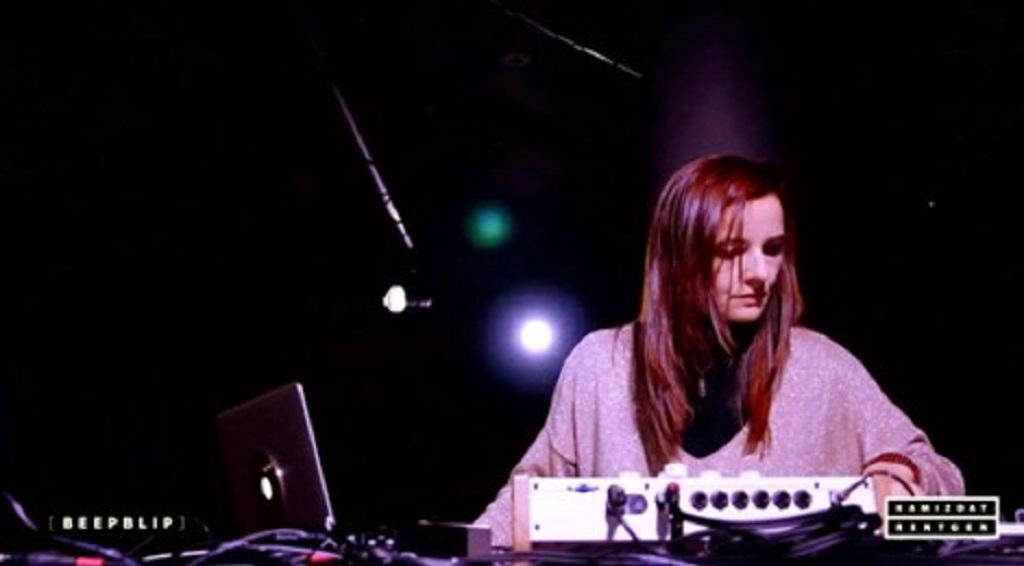 IDA HIRŠENFELDER is a sound artist and archivist. She makes immersive bleepy psychogeographical soundscapes with analogue electronics, DIY and modular synths, field recordings, and computer manipulations. She is interested in bioacoustics, experimental music and sound spatialisation. She was a member of the Theremidi Orchestra (2011–2017) and is currently a member of the Jata C group for bioacoustics and sound ecologies. Her solo albums Noise for Strings, Vol. 1 (2019) and Noise for Strings, Vol. 2 (2020) was published by the Kamizdat label. Currently, she studies Sonology at the Royal Conservatory in The Hague.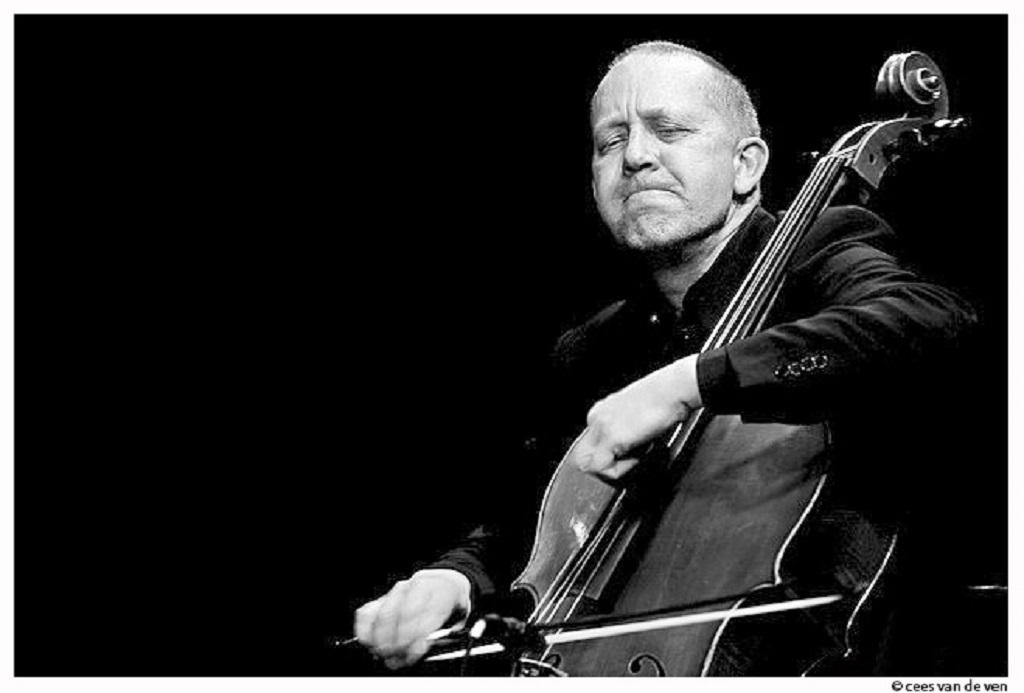 Cellist and composer ERNST REIJSEGER is creative partner of film- and theatre makers, actors, storytellers, poets, dancers, DJ's, painters, sculptors, photographers, glass blowers, inventors, athletes and horses. Reijseger is a genre-bender. His musical collaborations include improvised and jazz music (Harmen Fraanje, Han Bennink, Misha Mengelberg, Steve Lacy, Uri Caine, Deborah Brown), classical and baroque music (Yo-Yo Ma, Giovanni Sollima, Erik Bosgraaf, Dutch Wind Ensemble, Forma Antiqua) and traditional music (Trilok Gurtu, Tenore e Concordu de Orosei, Groove Lélé, Nana Vasconcelos, A Filetta, Mola Sylla, Ceylan Ertem). Apart from playing live concerts, Reijseger scored 12 films for Werner Herzog (a.o. The White Diamond, Cave of Forgotten Dreams) and the film Walking Out by Alex&Andrew Smith. Reijseger's catalog exceeds 200 albums. Reijseger's first internationally distributed solo album was Colla Parte (1997). Since 2021, Reijseger's music and videos are released on his label Spring Music, available on all digital platforms.
---
---
Organizer: P.A.R.A.S.I.T.E. Institute
P74 Center and Gallery
Trg prekomorskih brigad 1, 1000 Ljubljana
E-mail: p74info@zavod-parasite.si
Website: www.zavod-parasite.si
Project Manager: Boštjan Simon
In cooperation with: Museum and Galleries of Ljubljana, Cukrarna
Supported by: City of Ljubljana – Department for Culture, Ministry of Culture, republic of Slovenia.
Colophon
Produkcija: Zavod P.A.R.A.S.I.T.E., Center in Galerija P74; Koprodukcija: Muzej in galerije mesta Ljubljane/Cukrarna; Vodja projekta: Boštjan Simon; S podporo: Mestna občina Ljubljana; Ministrstvo za kulturo Republike Slovenije