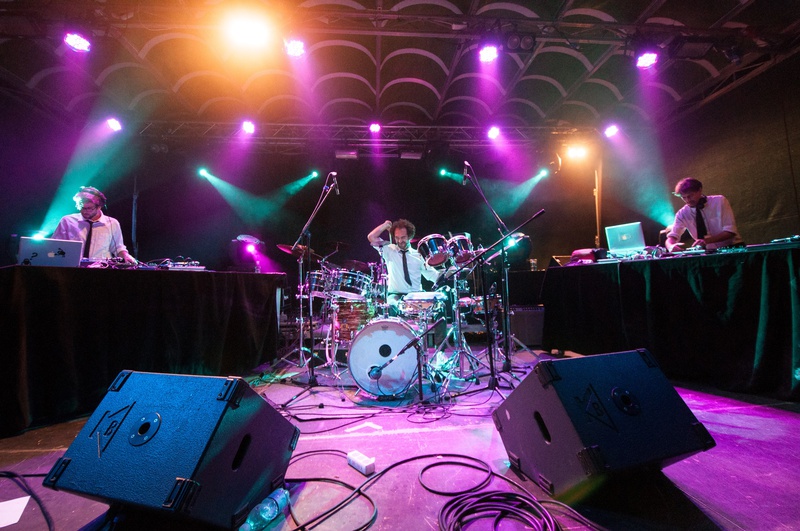 Jimmy Barka Experience is a rhythmic tour de force, a trio of two DJs and a drummer. A project by three veterans of the Slovenian music scene started when they came up with the idea to do something a little bit different from the usual DJ/musician combo: their mission statement was to make the thing sound as a band, a trio, and not as a "musician playing along a DJ set".
The result is a collage of all sorts of stuff, from funk, breaks, afro, to blacksploitation and rock, all hectically put together into one bumpy but tight ride from Peru to Baku.
They've just released a double single named Dunja and in the past, they've put out an EP called Three Piece Puzzle (2019) and a mini album Stolen Boats (2016) and have performed on various festivals such as Cully Jazz Festival (2017), Druga Godba (2011, 2014) and Pohoda (2014) and have shared the stage with artists such as Gramatik, Parov Stelar and Ursula Rucker.
Marjan Stanić: drums
Bakto: turntables
Borka: turntables
Colophon
In collaboration with: Projekt Atol (rx:tx record label)