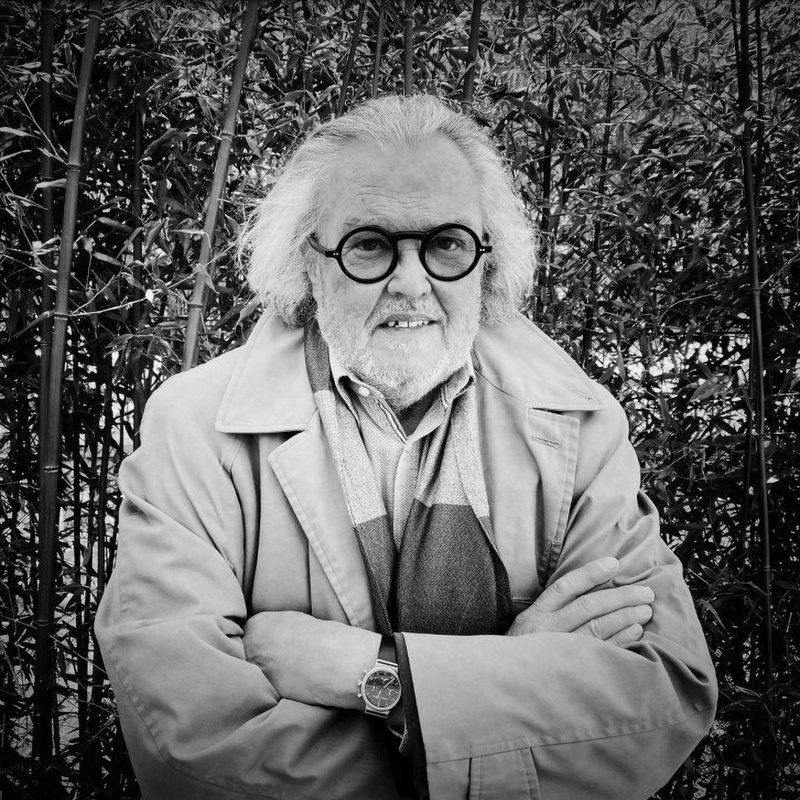 Ranko Novak studied architecture and is known in Slovenia and Croatia primarily as a graphic designer, Peter Skalar is one of the key graphic designers of his generation in Slovenia and former Yugoslavia.
Ranko Novak in the 80's designed numerous emblematic identities of magazines (Časopis za kritiko znanosti, Piranesi and others), books and magazines, and later continued to design two of Slovenia's largest newspapers, Delo and Dnevnik. In 1980, he was the co-founder of Studio Znak (leaders of which were Novak, Miljenko Licul and Milan Pajk), and in 1988, the co-founder of Art Directors Club Ljubljana. He is one of the leading Slovenian graphic designers with an outstanding eye for typographic harmony, colour emphases and tiny details in the design of books (scientific and visual art monographs), newspapers and posters. In 1985, he was awarded the Prešeren Foundation award for his contribution to the field of graphic design together with Miljenko Licul. From 1987 until his retirement, he worked as a professor at the Department of Visual Communication, Academy of Fine Arts and Design in Ljubljana.
Peter Skalar was among the founders of the Department of Visual Communication at the Academy of Fine Arts and Design in Ljubljana, the Art Directors Club Ljubljana and the Brumen Foundation. He emerged in the 60's, after the first generation of graphic designeras after the war enforced modernism. In the late 60's, designers started to collaborate in studios, which are the predecessors of today's agencies. Studio MSSV was founded in 1969 in Ljubljana by Peter Skalar, Janez Suhadolc, Judita Skalar, Saša Mächtig and Matjaž Vipotnik as the fort design group of independent creators. In the 70's, Skalar helped to establish the modernist visual language and develop it into a systematic approach towards design especially in terms of more complex design challenges for various clients from the fileds of culture and economy. One of his most well known projects is the visual identity for Ljubljanska bank. In over a decade of continuous collaboration, he established the methodology today known as visual identitiy. In 1977 he was awarded the Prešeren award (together with Jože Babič, Polde Bibič, Darijan Božič, Beno Hvala, Primož Kozak and Matjaž Vipotnik). Designers Society of Slovenia (DOS) awarded him the lifetime achievement award in 2011.
The event will be held in Slovenian.